During this particularly cold spell, it is important to bring out the cosy side of your home whilst viewings commence. This will allow prospective buyers to envision themselves living in your home and feel secure in their potential purchase. Here are a few ways in which you can do this…
1. Festive fragrances:
One of the ways to help create a warm feeling to your home is through home fragrance. Fresh and warm scents are perfect for this. With many popular brands releasing winter collections this year, there are plenty to choose from. We recommend scents such as pine and cedar wood that are the perfect blend of fresh and warm.
2. Homemade decor:
A rustic style of decor, at this time of year, gives a space an authentic and family feel to a home. One way to add a homemade touch to your space is by creating a dried orange garland. This festive tradition gives off a festive fragrance whilst providing a wholesome aesthetic and the perfect accessory to any staircase or window. Alternatively, don't shy away from displaying all of your children's Christmas crafts they bring home from school, whilst viewings go ahead. This will show the potential of the space becoming their family home.
3. A crackling fireplace
There is something about an open fire and hearing the crackling of the firewood at this time of year. Lighting the fireplace of your family living room will showcase the heart of your home. And for all the homes without fireplaces, TV apps, such as Netflix, provide a fireplace feature to turn your TV screen into the cosy fire you have always wanted. Whilst it won't provide the physical warmth, it will still play a part in creating a warm feeling.
4. Soft furnishings
Accessorising your furniture with fleece throws and Borg cushions is another great way to help create a cosy feel to your home this winter. Allow your potential buyers to picture themselves in your living room, on a cold evening, by creating a warm atmosphere.
5. Warm lighting
With daylight disappearing early in the evening, you may find that in order to give your potential buyers a true picture of your home, you are turning the lights on. A simple way of keeping the space nice and cosy would be to switch all of your harsh white lighting, to soft warm bulbs.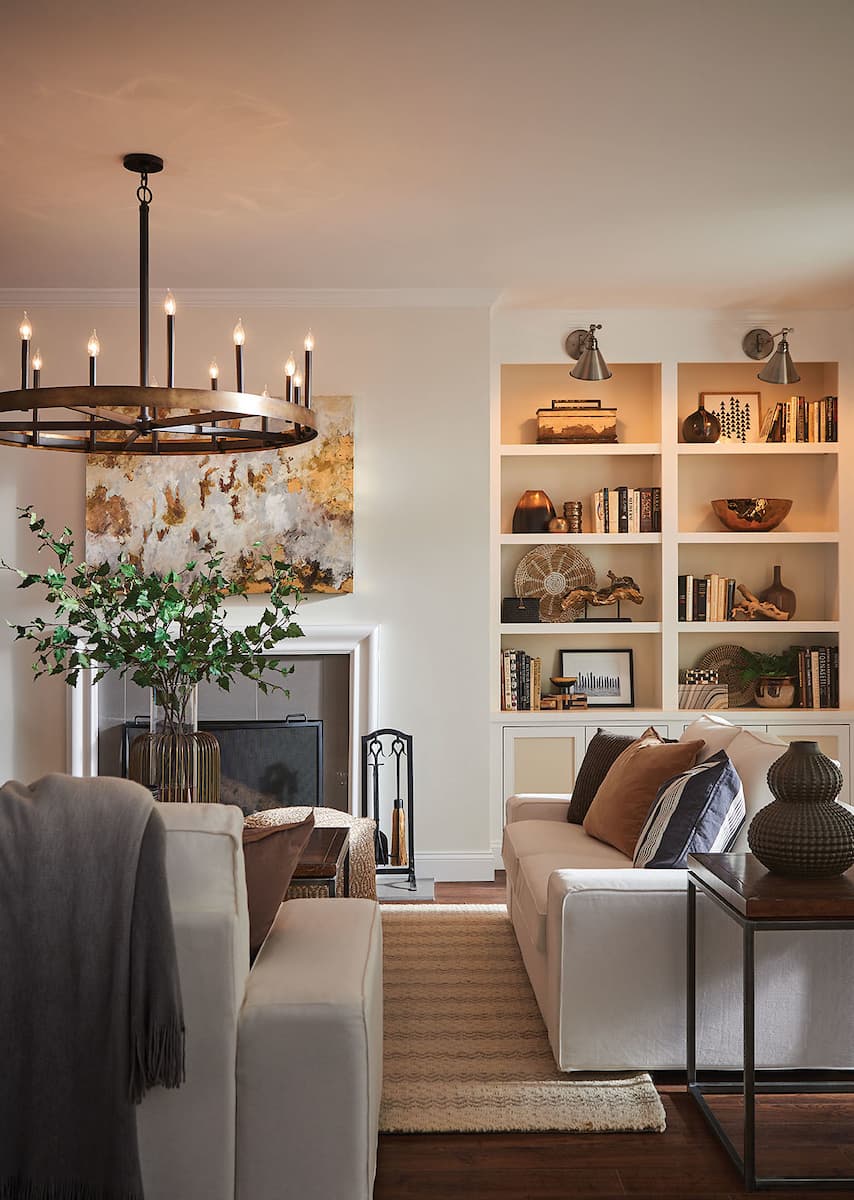 We hope you have enjoyed these top tips and that you find them useful during these cold winter months, whilst viewings commence on your home.